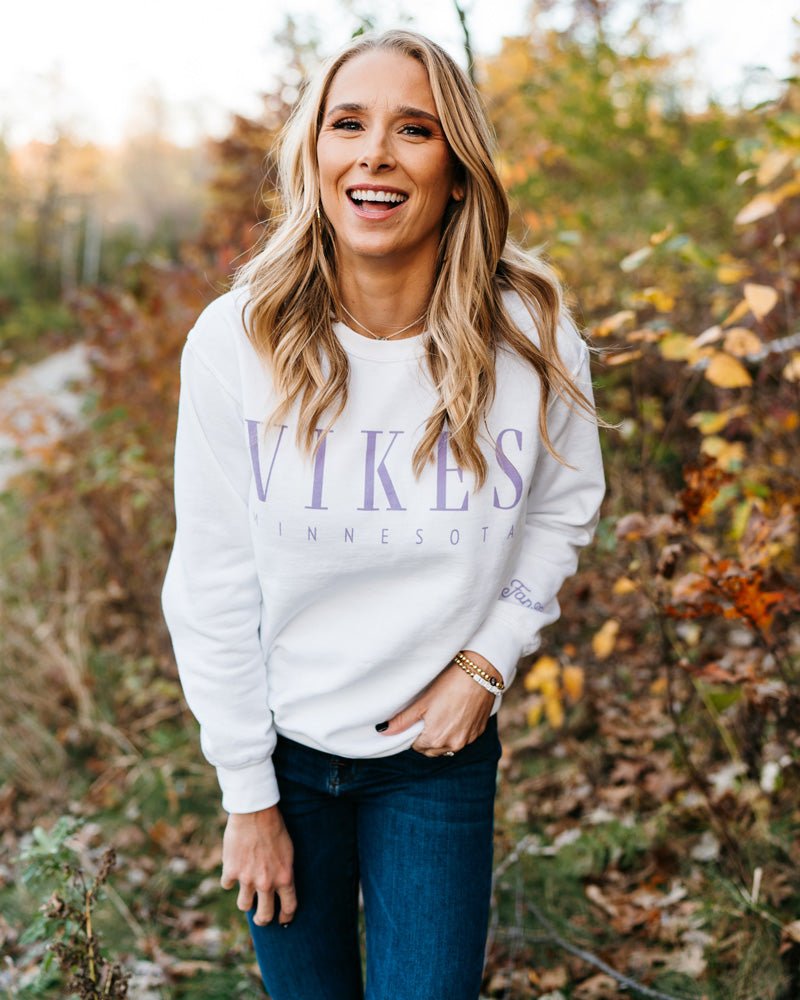 Meet Caitlin Thielen!
Caitlin Thielen, from Woodbury, Minnesota, is a mom of three, a wife, and the co-founder of The Thielen Foundation, a non-profit providing financial aid to families in need specifically helping children reach their full potential. Fan Girl has proudly donated over $20k to the Thielen Foundation over the past five years.
No matter what team Caitlin is rooting for, she is one of our favorite Fan Girls and we are happy to continue to support her and the Thielen Foundation. Shop some of her favorite Minnesota styles here!